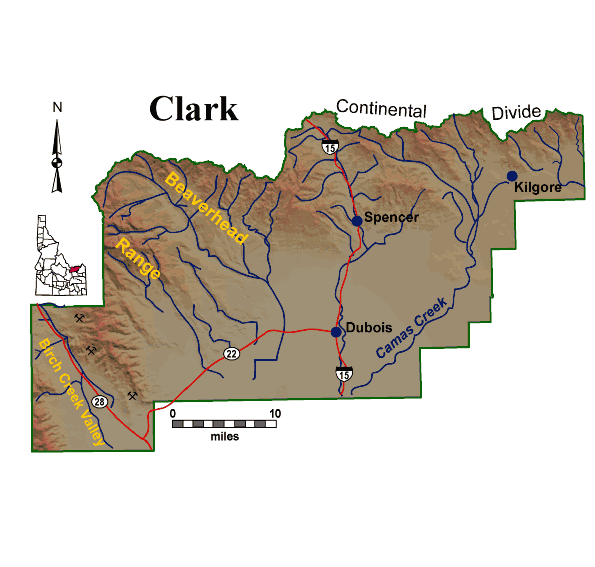 County Links
Cities and Towns:
Dubois
Kilgore
Spencer
Fisheries & Drainage Regions
Henrys Fork Snake River
Sinks
---
Location
44.2846 N, 112.3756 W

Land Area
1,764 square miles

County Seat
Dubois

Population
837

Background
Established February 1, 1919 with its county seat at Dubois. Named for Sam K. Clark, early settler on Medicine Lodge Creek who became the first state senator from Clark County. The city of Dubois was named for U.S. Senator Fred Dubois, a prominent Idaho political figure in early history.

County Clerk
County Courthouse
Dubois, ID 83423-0007
Phone: (208) 374-5304
Fax: (208) 374-5609

Visit these Web Sites for more information.
---
ALSO VISIT
Demographics