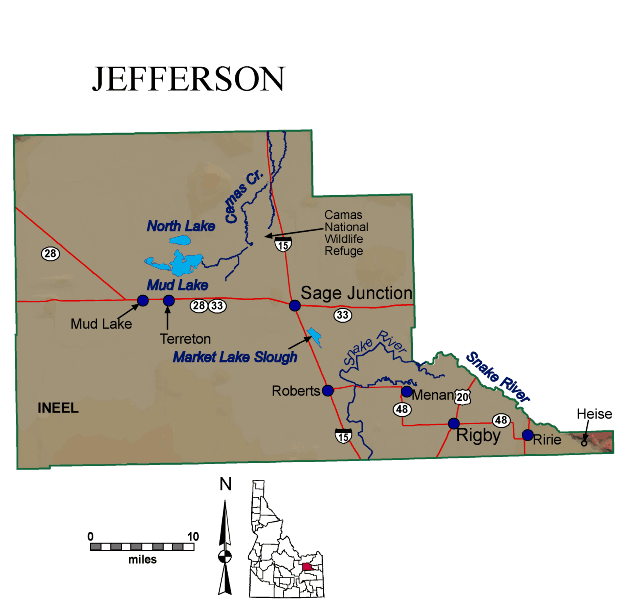 County Links
Cities and Towns:
Heise
Menan
Mud Lake
Rigby
Ririe
Sage Junction
Terreton
Camas National Wildlife Refuge
Fisheries & Drainage Regions
Snake River-S. & Henrys Fk.
Henrys Fork Snake River
Sinks
---
Location
43.8215 N, 112.3054 W

Land Area
1,106 square miles

County Seat
Rigby

Population
18,942

Background
Established February 18, 1913 with its county seat at Rigby. Named for Thomas Jefferson, third president of the United States. The first settlers were Mormons who constructed irrigation systems.

County Clerk
County Courthouse
Rigby, ID 83442-0538
Phone: (208) 745-7756
Fax: (208) 745-6636
Visit these Web Sites for more information.
---
ALSO VISIT
Demographics