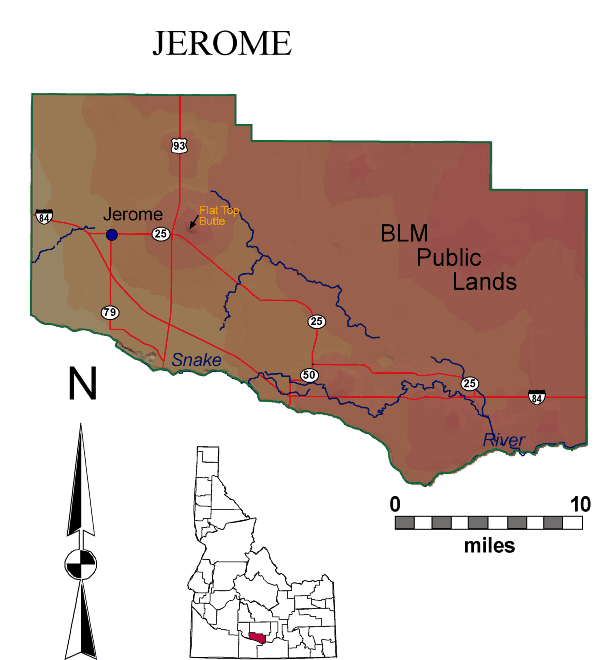 County Links
BLM Lands
Fisheries & Drainage Regions
Snake River-Lake Walcott
---
Location
42.6917 N, 114.2629 W

Land Area
605 square miles

County Seat
Jerome

Population
17,665

Background
Established February 8, 1919 with its county seat at Jerome. Three sources for the name are commonly given: Jerome Hill, one of the developers of the North Side Irrigation Project; his grandson, Jerome Kuhn, Jr.; or his son-in-law, Jerome Kuhn. All were important to the growth of the county.

County Clerk
County Courthouse
Jerome, ID 83338-0407
Phone: (208) 324-8811
Fax: (208) 324-2719

Visit these Web Sites for more information.
---
ALSO VISIT
Demographics