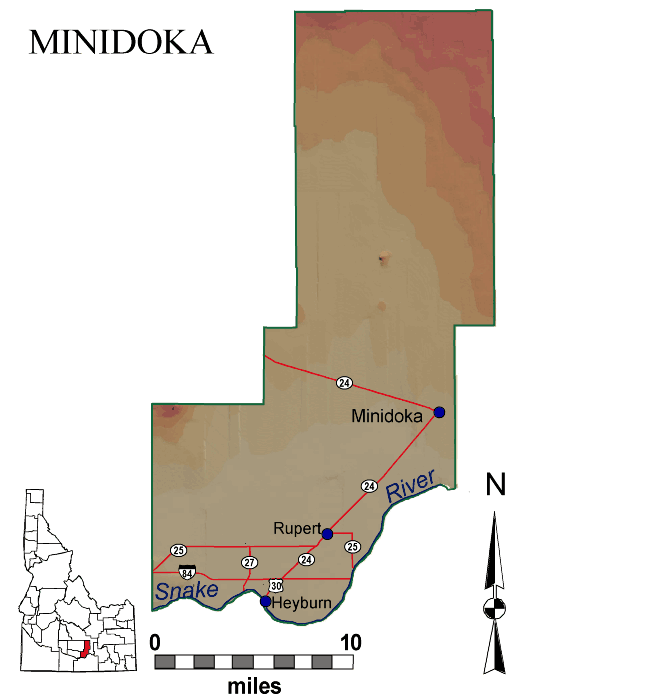 County Links
Cities and Towns:
Heyburn
Minidoka
Rupert
Fisheries & Drainage Regions
Snake River-Lake Walcott
---
Location
42.8477 N, 113.6428 W

Land Area
762 square miles

County Seat
Rupert

Population
20,655

Background
Established January 28, 1913 with its county seat at Rupert. Named directly for the first settlement, Minidoka, a railroad siding. The name is Indian, but the exact meaning is in dispute. Some believe that Minidoka means "well, spring" but there was not a source of water such as a well or spring until 1946. Others say the word is Shoshoni and means "broad expanse," because the broadest portion of the Snake River Plain lies here.

County Clerk
County Courthouse
Rupert, ID 83350-0474
Phone: (208) 436-9511
Fax: (208) 436-0737
Visit these Web Sites for more information.
---
ALSO VISIT
Demographics