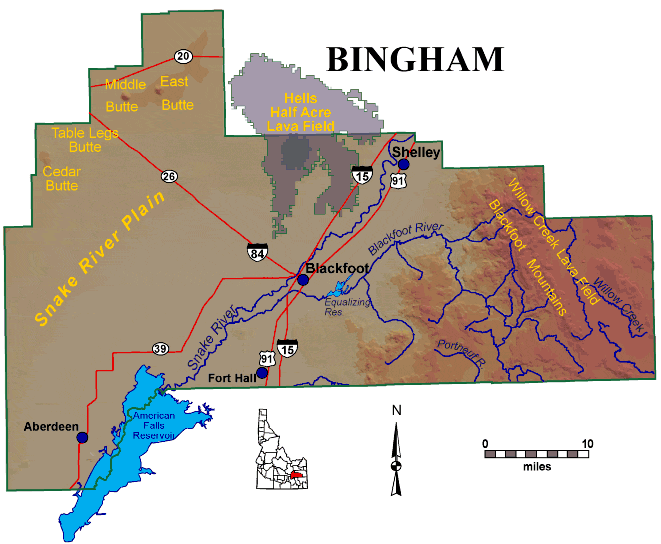 County Links
Cities and Towns:
Aberdeen
Blackfoot
Fort Hall
Shelley

Fisheries & Drainage Regions
Snake River-S. & Henrys Fk.
Blackfoot River
Willow Creek
---
Location
43.2164 N, 112.3984 W

Land Area
2,183 square miles

County Seat
Blackfoot

Population
41,621

Background
Established January 13, 1885, with its county seat at Blackfoot, from the east and north parts of Oneida County. Named by Territorial Governor William M. Bunn for his friend Henry Harrison Bingham, Pennsylvania Congressman. Fremont County was carved out of Bingham in 1893, Bonneville in 1911, Power in 1913, and Butte in 1917.

County Clerk
501 N. Maple #205
Blackfoot, ID 83221-1028
Phone: (208) 785-5005 ext. 214
Fax: (208) 785-4131

Visit these Web Sites for more information.
---
ALSO VISIT
Demographics