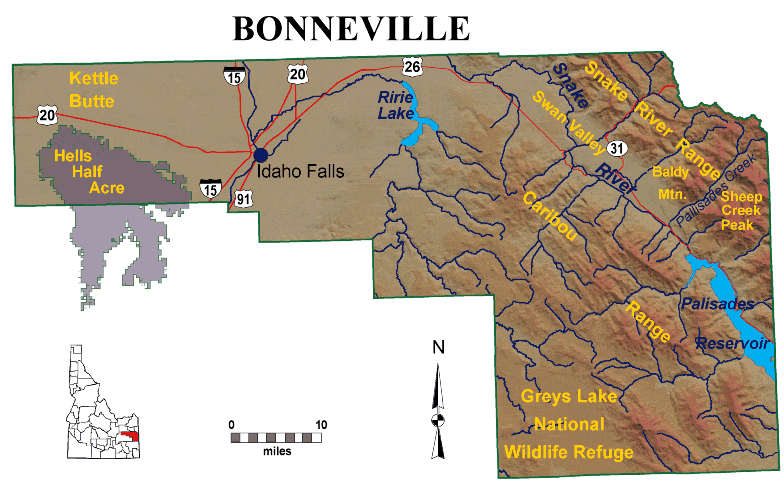 County Links
Cities and Towns:
Idaho Falls
Greys Lake National Wildlife Refuge
Palisades Reservoir
Swan Valley
Fisheries & Drainage Regions
Snake River-S. & Henrys Fk.
Willow Creek
South Fork Snake River
---
Location
43.3795 N, 111.6016 W

Land Area
1,897 square miles

County Seat
Idaho Falls

Population
80,294

Background
Established February 7, 1911 by the state legislature from the north and east parts of Bingham County. Named for Captain B. L. E. Bonneville, of the U. S. Army, who explored throughout the Snake River area in the 1830s. A settlement developed at the site in 1864, this settlement was known as Idaho Falls after 1891.
County Clerk
County Courthouse
Idaho Falls, ID 83402-3582
Phone: (208) 529-1350
Fax: (208) 529-1353

Visit these Web Sites for more information.
---
ALSO VISIT
Demographics