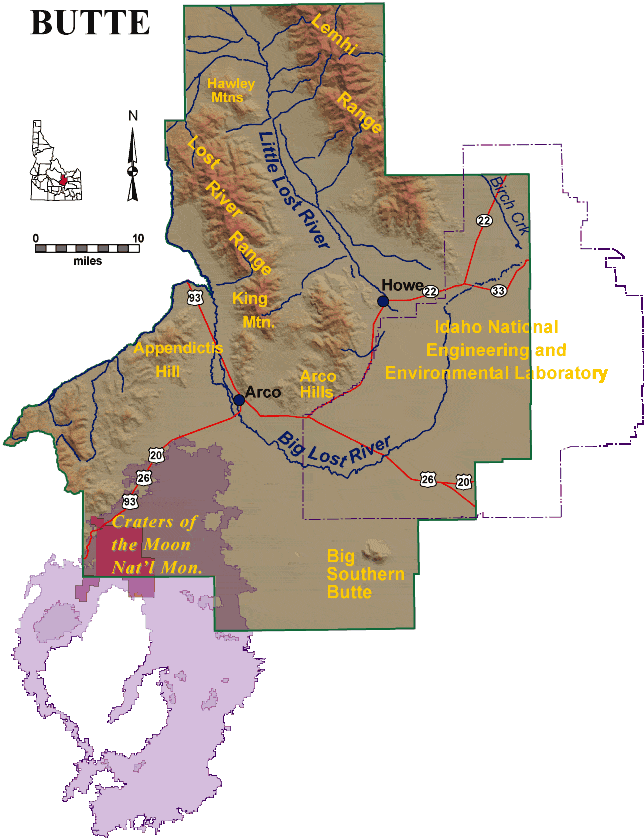 County Links
Cities and Towns:
Arco
Howe

Idaho National Engeneering and Environmental Laboratory
Craters of the Moon National Monument
Fisheries & Drainage Regions
Snake River-S. & Henrys Fk.
Sinks
---
Location
43.7247 N, 113.1739 W

Land Area
2,237 square miles

County Seat
Arco

Population
3,141

Background
Established February 6, 1917 with its county seat at Arco. It was named for the buttes that rise from the Snake River plain and served as landmarks to trappers and pioneers who traveled through the area. The first white men in the region were thought to be Donald Mackenzie and his Northwest Fur Company trappers in 1818.
County Clerk
County Courthouse
Arco, ID 83213-0737
Phone: (208) 527-3021
Fax: (208) 527-3295
Visit these Web Sites for more information.
---
ALSO VISIT
Demographics