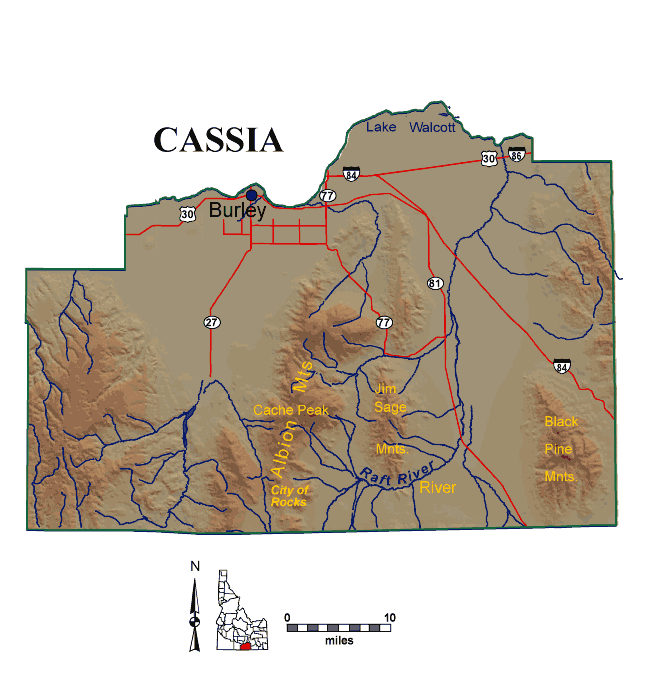 County Links
Cities and Towns:
Burley
Fisheries & Drainage Regions
Raft River
---
Location
42.2715 N, 113.6108 W

Land Area
2,577 square miles

County Seat
Burley

Population
21,441

Background
Established February 20, 1879 with its county seat at Albion. The county boundaries were later reduced in 1913 by the creation of Twin Falls and Power counties. The county seat was changed to Burley on November 5, 1918. Named for Cassia Creek, which was named for one of two words: cajeaux, peasent French for raft; or James John Cazier, member of the LDS Church and of the Mormon Battalion, later a colorful captain of an emigrant train, whose name was corrupted to cassia. Locally it is also believed that the name is derived from the name of a plant.

County Clerk
County Courthouse
Burley, ID 83318-1838
Phone: (208) 678-4367
Fax: (208) 677-1003
Visit these Web Sites for more information.
---
ALSO VISIT
Demographics