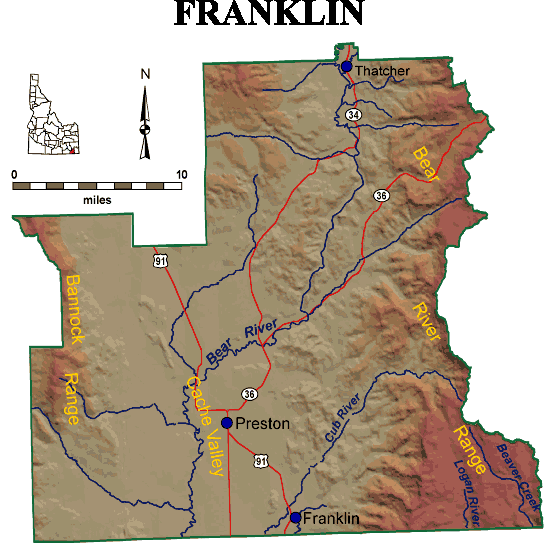 County Links
Cities and Towns:
Franklin
Preston
Thatcher
Fisheries & Drainage Regions
Bear River
---
Location
42.1827 N, 111.8103 W

Land Area
667 square miles

County Seat
Preston

Population
10,816

Background
Established January 20, 1913 with its county seat at Preston. Named for the first settlement in Idaho, Franklin, which in turn was named for Franklin Richards, an apostle of the Mormon Church. The settlement began in Franklin county in 1860 with thirteen families.

County Clerk
County Courthouse
Preston, ID 83263-1234
Phone: (208) 852-1090
Fax: (208) 852-1094

Visit these Web Sites for more information.
---
ALSO VISIT
Demographics