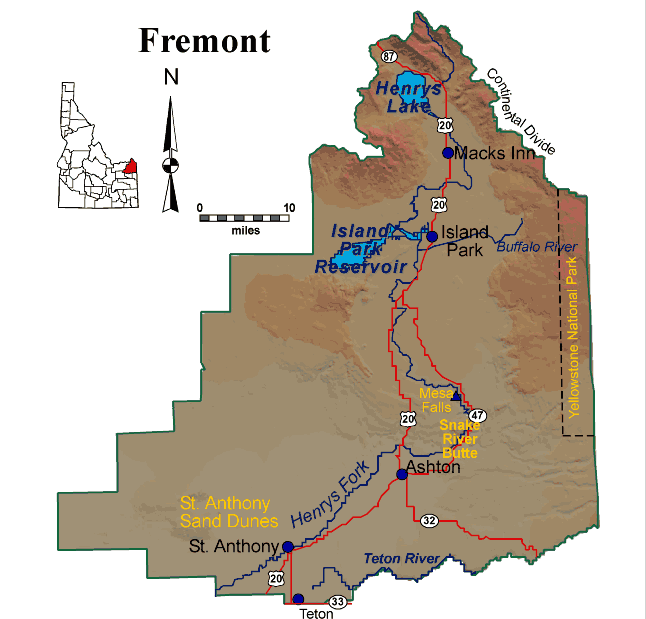 County Links
Cities and Towns:
Ashton
Island Park
Macks Inn
St. Anthony
St. Anthony Sand Dunes
Yellowstone National Park
Fisheries & Drainage Regions
Henrys Fork Snake River
---
Location
44.2172 N, 111.4844 W

Land Area
1,894 square miles

County Seat
St. Anthony

Population
11,818

Background
Established March 4, 1893 with its county seat at St. Anthony. Named for John C. Fremont, an explorer known as the "Pathfinder" who passed through the area in 1843. The first settlement in the county was Egin Bench in 1879.

County Clerk
151 W. 1st St. N.; Rm. 12
St. Anthony, ID 83445-0448
Phone: (208) 624-7332
Fax: (208) 624-4472
Visit these Web Sites for more information.
---