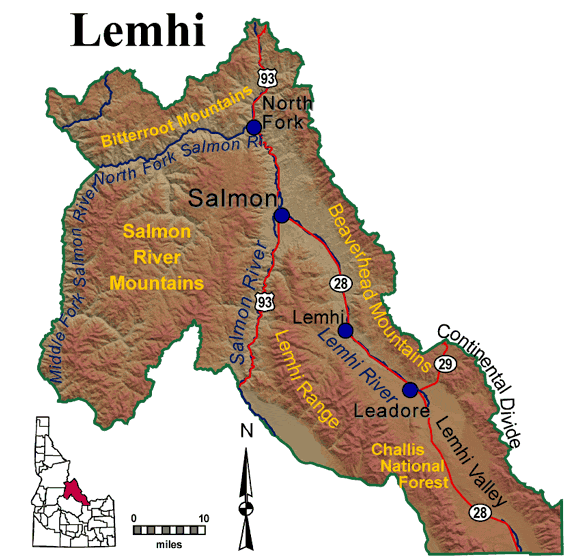 County Links
Cities and Towns:
Leadore
Lemhi
North Fork
Salmon
Fisheries & Drainage Regions
Salmon-Horse Cr.-N. Fork
Salmon-Middle Fork
Salmon-N. Fork to Head
Lemhi River
Pahsimeroi River
---
Location
44.9556 N, 113.9493 W

Land Area
4,571 square miles

County Seat
Salmon

Population
9,081

Background
Established January 9, 1869 with its county seat at Salmon. Named for Fort Lemhi, the L.D.S. Salmon River Mission, which was named for King Lemhi in the book of Mormon. Lewis and Clark were the first white men in this area.

County Clerk
County Courthouse
Salmon, ID 83467-3943
Phone: (208) 756-2815
Fax: (208) 756-8424
Visit these Web Sites for more information.
---