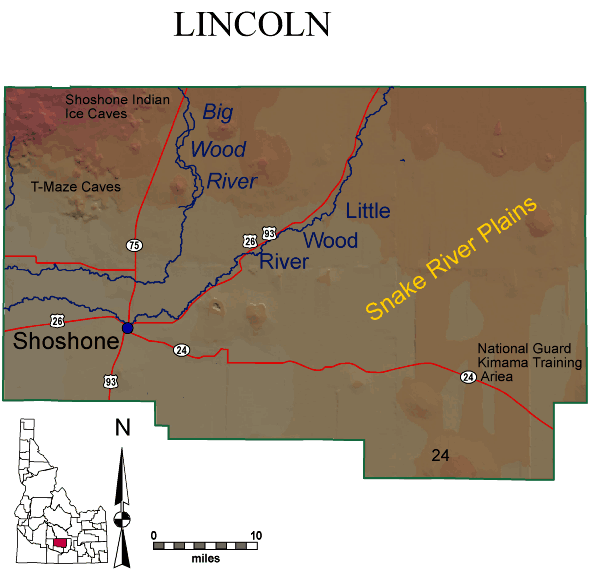 County Links
Cities and towns:
Shoshone
Shoshone Indian Ice Caves
T-Maze Caves
Fisheries & Drainage Regions
Snake River-Lake Walcott
Big Wood River
---
Location
42.9779 N, 114.1296 W

Land Area
1,206 square miles

County Seat
Shoshone

Population
3,806

Background
Established March 18, 1895 with its county seat at Shoshone. Lincoln was much larger originally, in 1913 Gooding and Minidoka took about half the original Lincoln County, after the creation of Jerome in 1919, Lincoln was left with only 1,206 square miles. Named for President Abraham Lincoln, the sixteenth President of the United States, under whose administration the Idaho Territory was established.

County Clerk
County Courthouse
Shoshone, ID 83352-0800
Phone: (208) 886-7641
Fax: (208) 886-2707
Visit these Web Sites for more information.
---