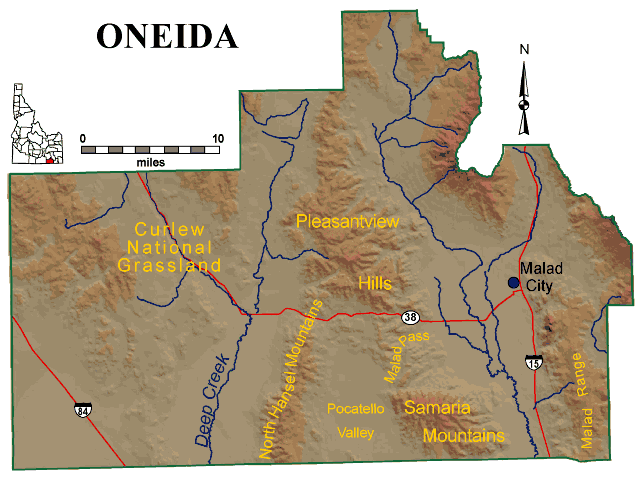 County Links
Curlew National Grassland
Fisheries & Drainage Regions
Malad River
---
Location
42.2079 N, 112.5217 W

Land Area
1,202 square miles

County Seat
Malad

Population
4,012

Background
Established January 22, 1864 with its county seat at Soda Springs. In 1866 it was moved to Malad City, because of its growth and its location on the stagecoach line and freight road between Corinne, Utah, and the mines in Butte, Montana. Named for Lake Oneida, New York, the area from which most of the early settlers had emigrated.

County Clerk
10 Court Street
Malad, ID 83252-0191
Phone: (208) 766-4116 ext. 10
Fax: (208) 766-2448
Visit these Web Sites for more information.
---
ALSO VISIT
Demographics