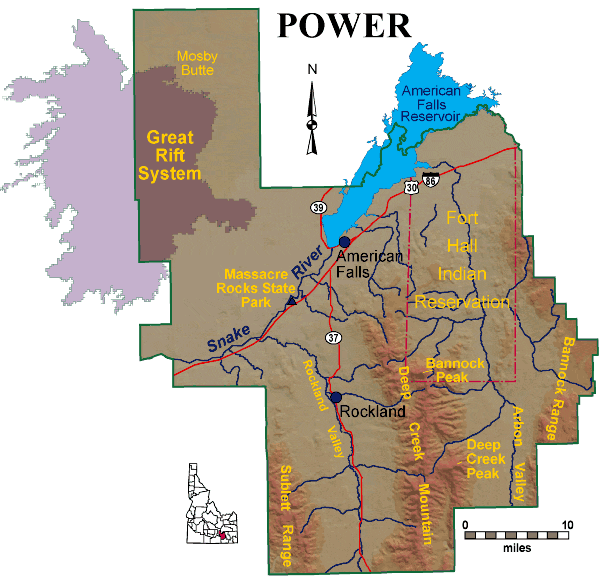 County Links
Geologic Map
Great Rift System
Cities and Towns:
American Falls
Rockland
Fort Hall Indian Reservation
Massacre Rocks State Park
Fisheries & Drainage Regions
Snake River-S. & Henrys Fk.
Portneuf River
Malad River
---
Location
42.6876 N, 112.8379 W

Land Area
1,442 square miles

County Seat
American Falls

Population
8,294

Background
Established on January 30, 1913 with its county seat at American Falls. Named for the American Falls Power Plant. American Falls was the first settlement in the county and was a frequent camping place on the Oregon Trail. It became a railroad station when the Oregon Short Line was built across southern Idaho.

County Clerk
543 Bannock
American Falls, ID 83211-1200
Phone: (208) 226-7611
Fax: (208) 226-7612
Visit these Web Sites for more information.
---
ALSO VISIT
Demographics