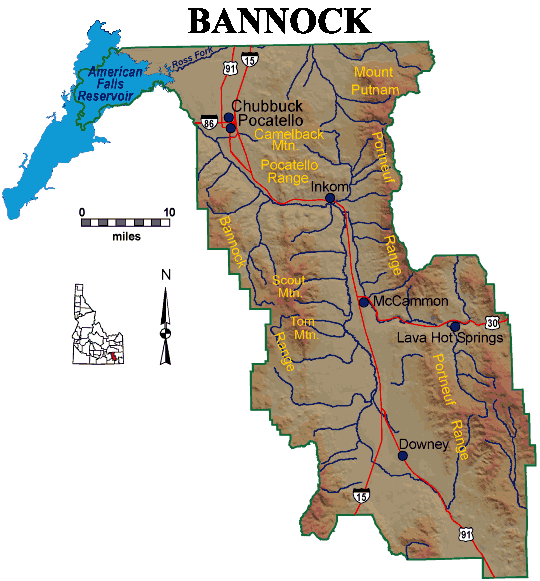 County specific links
Cities and Towns:
Chubbuck
Downey
Inkom
Lava Hot Springs
McCammon
Pocatello
Fisheries & Drainage Regions
Portneuf River
Blackfoot River
Bear River
---
Location
42.6675 N, 112.2219 W

Land Area
1,148 square miles

County Seat
Pocatello

Population
72,666

Background
Established March 6, 1893 from part of Bingham County, with its county seat at Pocatello. Named for the Bannock Indians, the first inhabitants of the area, whose name was spelled Bannock by early settlers.
County Clerk
624 E. Center; Room 211
Pocatello, ID 83201-6274
Phone: (208) 236-7334
Fax: (208) 236-7345

Visit these Web Sites for more information.
---