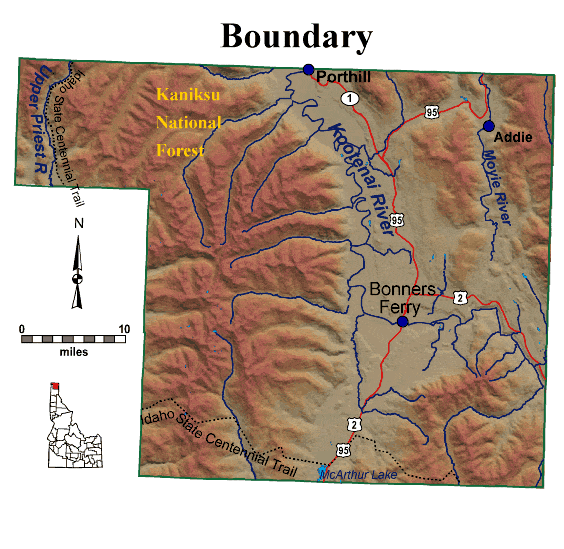 County Links
Cities and Towns:
Bonners Ferry
Porthill
Kaniksu National Forest
Fisheries & Drainage Regions
Kootenai River
Pend Oreille River
---
Location
48.7927 N, 116.4488 W

Land Area
1,277 square miles

County Seat
Bonners Ferry

Population
9,882

Background
Established January 23, 1915 with its county seat at Bonners Ferry. It was so named because it borders Canada in the north, Washington on the west, and Montana on the east as well as Bonner County on the south.

County Clerk
County Courthouse
Bonners Ferry, ID 83805-0419
Phone: (208) 267-2242
Fax: (208) 267-7814
Visit these Web Sites for more information.
---
ALSO VISIT
Demographics