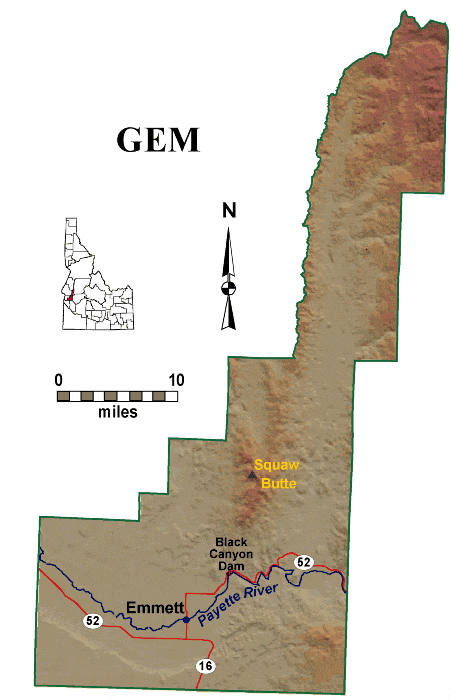 County Links
Fisheries & Drainage Regions
Payette River
Boise River
---
Location
44.0608 N, 116.4053 W

Land Area
564 square miles

County Seat
Emmett

Population
14,454

Background
Established March 15, 1915 with its county seat at Emmett. Named for the state nickname, "Gem State." Fur trappers were in the area as early as 1818 and Alexander Ross explored Squaw Creek in 1824. Prospectors and miners moved through the county in 1862 in route to the gold rush in the Boise Basin, and by the next year irrigation began along the Payette River.

County Clerk
County Courthouse
Emmett, ID 83617-3096
Phone: (208) 365-4561
Fax: (208) 365-6172
Visit these Web Sites for more information.
---
ALSO VISIT
Demographics