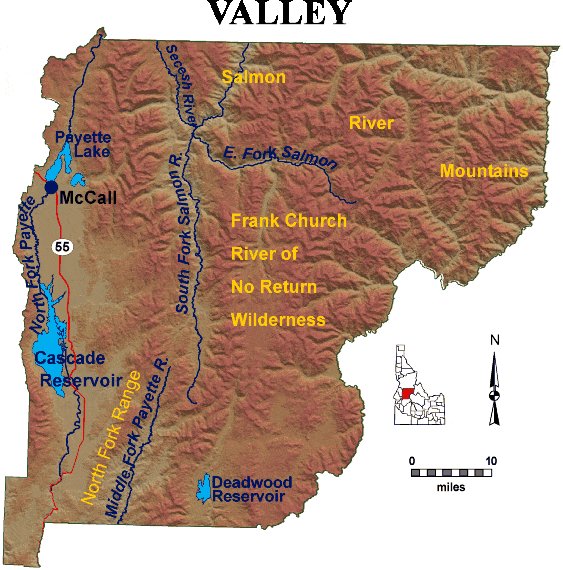 County Links
Cities and Towns:
McCall
Frank Church River of No Return Wilderness
Fisheries & Drainage Regions
Salmon River-S. Fork
Salmon-Middle Fork
Weiser River
---
Location
44.7441 N, 115.5595 W

Land Area
3,733 square miles

County Seat
Cascade

Population
8,099

Background
Established February 26, 1917 with its county seat at Cascade. Named for the outstanding topographical feature of the area, Long Valley. Fur trappers were the first white men in the area but permanent settlement did not take place until the 1880s when livestock ranchers moved into Long Valley.

County Clerk
County Courthouse
Cascade, ID 83611-0737
Phone: (208) 382-4297
Fax: (208) 382-4955
Visit these Web Sites for more information.
---